Getting everyone in the family to eat more vegetables is not always easy, but it needn't be an uphill struggle. Eating vegetables doesn't have to be a chore. In fact, with the right tips and tricks, you'll see that making plates that are packed with vegetables is both delicious and exciting! At Olivieri®, we're delighted to share our fantastic selection of veggie-packed dishes. 
Read on to discover how veggies can combine with classic Italian ingredients to create dishes the whole family will love!
Vegetarian Meals
Veggies are for everyone, not just vegetarians! However, with the meatless Monday on the rise, it's always worth considering veggie-forward options when cooking for a crowd. Besides being delicious, meat-free options help make mealtime more inclusive. With Olivieri®, there are plenty of Vegetarian Recipes that are simple yet satisfying! 
For those explicitly looking to eat more greens, there are plenty of ways to get creative and cater to even the pickiest eaters at the table! You'll be surprised by the number of compelling ways to cook a meal with plenty of greens!
For a dish that is just as satisfying as a meaty meal, our Roasted Zucchini Lasagna never fails to satisfy. This is a fine example of how substituting meat for a veggie replacement can work wonders, even in a classic recipe! In fact, you may even prefer the vegetarian alternative to the original.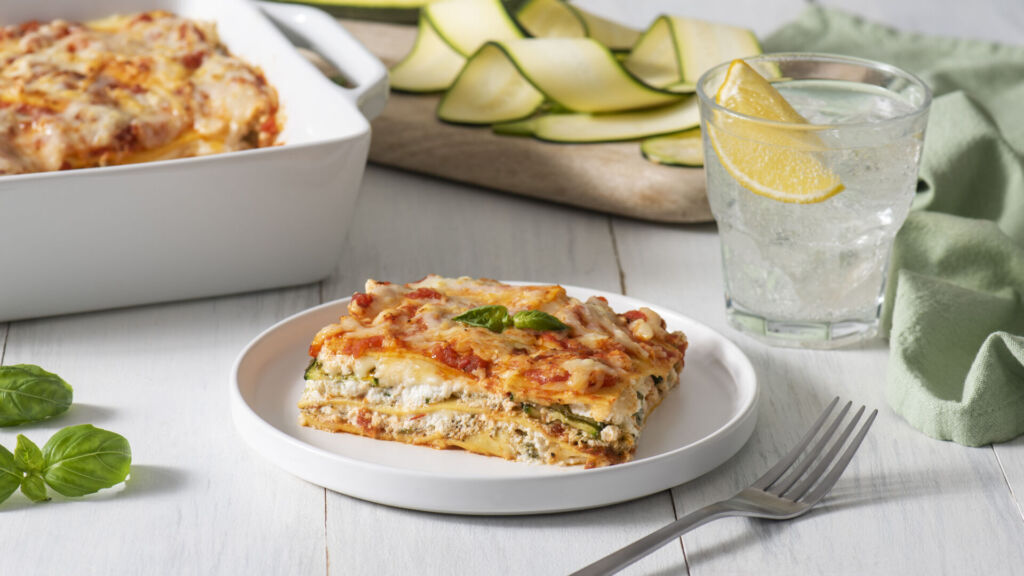 There's also this Pepper and Onion Pesto Medley, which pairs well with so many other ingredients and even works well as a side dish or appetizer.
Vegan Recipes
There are a variety of ways to make tasty recipes without using any animal products. 
Simple Ways to Make Your Meal Vegan
1. Use vegetable broth – if the broth is included in your recipe, replacing chicken or beef broth with a vegetable alternative is an easy way to cater to make the meal vegan-friendly.
2. Avoid dairy – instead of purchasing regular milk, you can use coconut, soy, almond or oat milk, all of which can be used in vegan cooking.
3. Keep proteins plant-based – Instead of using meat or dairy, you can opt for chickpeas, quinoa, tofu, lentils, or any other protein ingredient that doesn't come from animals.
4. Look for vegan alternatives – nowadays, it's becoming more common to find vegan options for popular ingredients, such as butter or sauces like mayonnaise, ketchup and mustard.
5. Read labels carefully – sometimes, knowing whether or not a supermarket product contains ingredients from animals comes down to reading the ingredients on the packaging carefully.
While many meals with green ingredients may contain some animal or dairy products, they can quite easily be removed or replaced so that the recipes can be transformed into flavourful vegan dishes.
Some recipes will not need any chopping and changing at all, such as this Skillet Gnocchi Vegan Buddha Bowl, a recipe that's as colourful as it is flavourful! Apart from looking irresistibly vibrant in the bowl, this dish will also satisfy your taste buds with its variety of flavours and textures!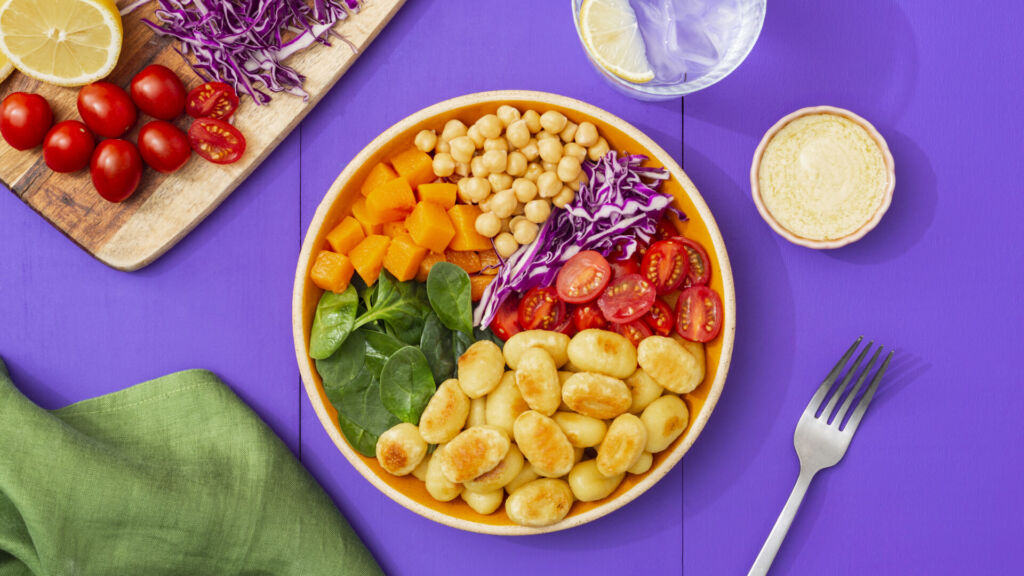 Dishes with Asparagus
Whether for texture, taste or nutritious reasons, asparagus is a popular addition to several dishes and a great way to bring greens into your meals. This Tortelloni with Matane Shrimp and Québec Asparagus contains Québec asparagus sautéed with garlic, thyme and balsamic vinegar.
Pasta Tip: Tortellini and Tortellini are different. While they're similar in name, taste and appearance, tortelloni is a larger type of pasta. Tortellini is smaller but just as delicious. The folds cling to every bit of sauce in dishes like Tortellini with Asparagus Shrimp.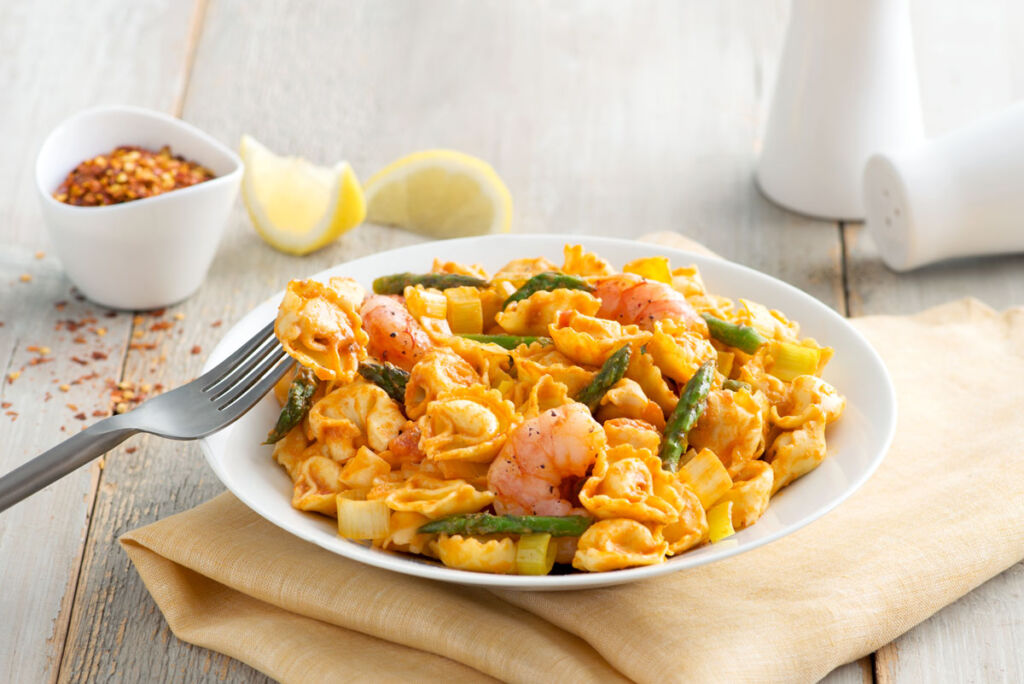 Asparagus pairs well with more than just stuffed pasta, as it does in this Cheese Filled Skillet Gnocchi with Lemon, Ricotta and Asparagus. This dish combines delicious gnocchi with tender-crisp asparagus, garlic, lemon zest, Parmesan and a dollop of ricotta cheese.
Vegetables with Linguine
Similar to spaghetti but flatter and wider, linguine is a versatile pasta that is popular, versatile and a joy to eat. When thinly sliced red pepper, onions, asparagus and linguine are combined with pesto sauce and Parmesan cheese, you're on your way to this Asparagus and Red Pepper Linguine. This crowd-pleaser makes excellent use of veggies.
Using the same pasta, but going for a whole new set of flavours, take a look at this Linguine alla Chitarra with Leeks and Crispy Prosciutto.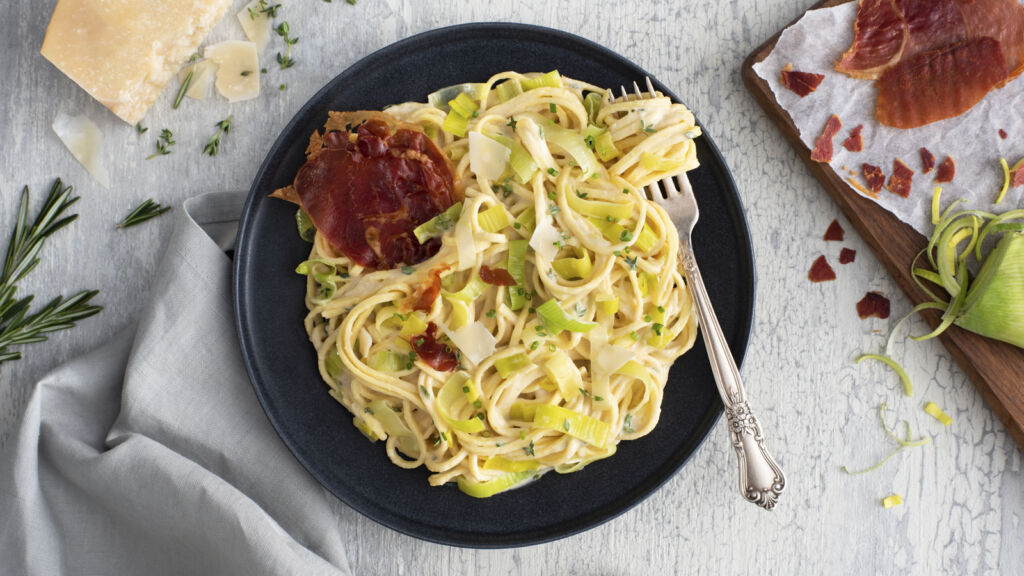 With beef broth, fresh herbs, cheese and chives, plenty of green ingredients are here to make your pasta more vibrant and flavourful.
Veggies with Meat
Finally, having a veggie-packed plate doesn't mean avoiding meat at all costs. Meat and vegetables can make a balanced, mouthwatering combination.
These Cheese Gnocchi with Bacon and Brussels Sprouts show us how meat and veg can combine for a high-quality meal. The result is mouthwatering when rich and creamy cheese mixes with salty and savoury bacon along with the grassy flavour of sprouts!
For a meal that the kids are bound to love, try this Skillet Mac and Cheese Bacon Gnocchi with Broccoli. With green onions, cooked bacon, dijon mustard and sour cream, this flavour combo is an irresistible family favourite.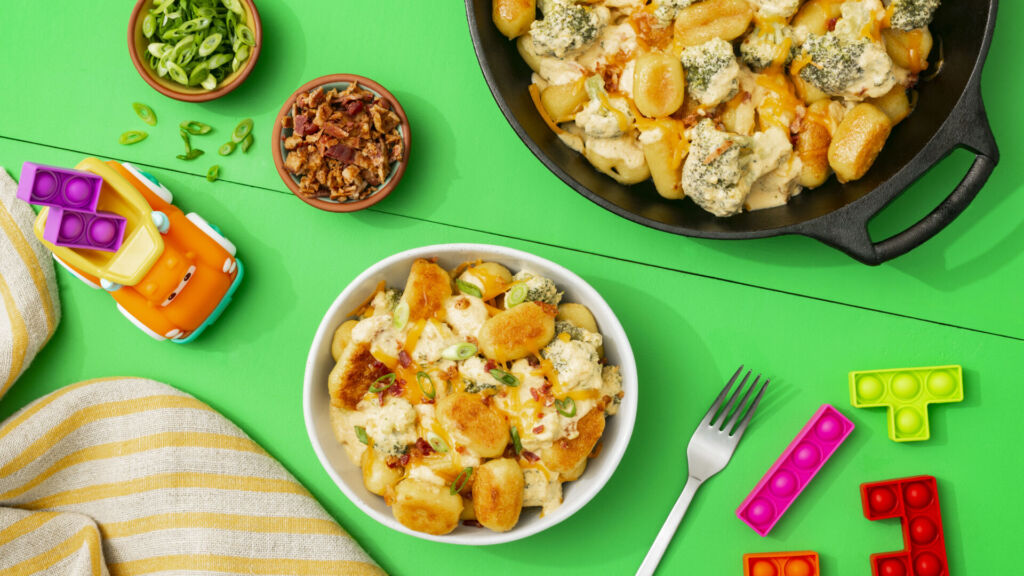 For more family-friendly recipes, as well as the latest culinary tips and tricks, be sure to come and visit our kitchen. There, we regularly share recipe ideas and new ways to get creative when cooking meals. 
Stay up to date with our recipes page, where you'll find step-by-step instructions for preparing delicious meals using our high-quality products.