With Father's Day approaching, you may be wondering what to do to celebrate. What better way to get the family together than by cooking up a meal with authentic Italian ingredients? With our range of recipes, from appetizers and dips, to pasta salads and classic dishes, you'll have all you need to make it a Father's Day to remember! Read on to learn how you can prepare a day of family fun this June with plenty of meals for dads and the family alike.
Appetizers and Dips
A Father's Day gathering just wouldn't make sense without appetizers and dips. June means summertime, and sunny days means getting together outdoors where such foods are a favourite. But whether you're in or out of the house, appetizers and dips are ideal for keeping the family happy while they wait for the main course, chat together, and enjoy some tasty flavours.
Get started with this Skillet Cheese Gnocchi with Tomato Basil Sauce. When the chewy texture and cheesy flavour of these gnocchi are dipped into a fresh and herby tomato sauce, you've got a snack that's easy to prepare and never fails to please a crowd.
For a heartier option, this Black Bean Salsa is ideal for a get-together. WIth Olivieri® Chunky Tomato & Herb Sauce, black beans, and jalapeños, all you need is some tortilla chips or crackers to dip into the ramekin, scoop up the sauce and enjoy with a crunch.
But there are also ways to please those who like their snacks both cheesy and creamy. These Cheese-Filled Skillet Gnocchi With a Creamy Pesto Dip are a prime example of that. Quick and easy to prepare, this dish is another way to let gnocchi work its wonders at meal time.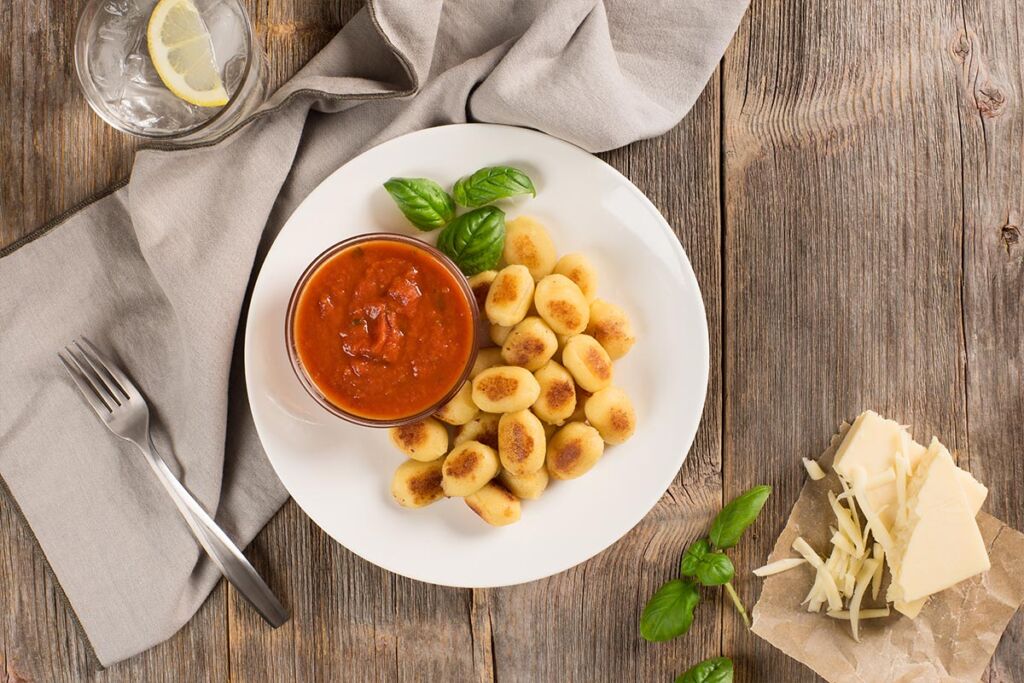 Quick Tips for Preparing Gnocchi for Gatherings
Less is more – Gnocchi normally works well with a small number of ingredients and a good sauce. So there's no need to overwhelm a gnocchi dish with two many flavours.
Sauce is everything – Gnocchi is fantastic for soaking up the flavours, so be sure to use a good sauce, such as the fresh sauce varieties Olivieri® has to offer.
Get creative – You can experiment with gnocchi by mixing and matching it with different ingredients and sauces, but you can also use different types of gnocchi.
Garnish – It's always possible to sprinkle something fresh on your gnocchi once cooked, such as fresh basil or parsley to add some extra flavour and colour.
Finish with toppings – How about adding some fresh Parmesan cheese on top? Or even chopped nuts, crispy bacon or pancetta.
If you're planning on spending your Father's Day celebration outside in the sunshine, there are plenty of Pool Party Recipes to consider. These dishes are great for satisfying your taste buds and appetite when the temperature's high and thick hearty meals begin to feel out of place.
Since Father's Day is a family get-together, knowing some of these Appetizers for Mother's Day may also come in handy. Think about what your family members will like and cater your appetizers to their preferences.
Pasta Salads
They're popular, can be served cold, are customizable to meet different dietary preferences, and are colourful. These are just some of the reasons why pasta salads make great dishes for Father's Day celebrations.
With Olivieri® 3 Formaggi Rainbow Tortellini and a mix of other bright and bold ingredients, this Confetti Pasta Salad tastes as good as it looks. Once you've cooked a large amount, give everyone a plate and let them choose their own portion size.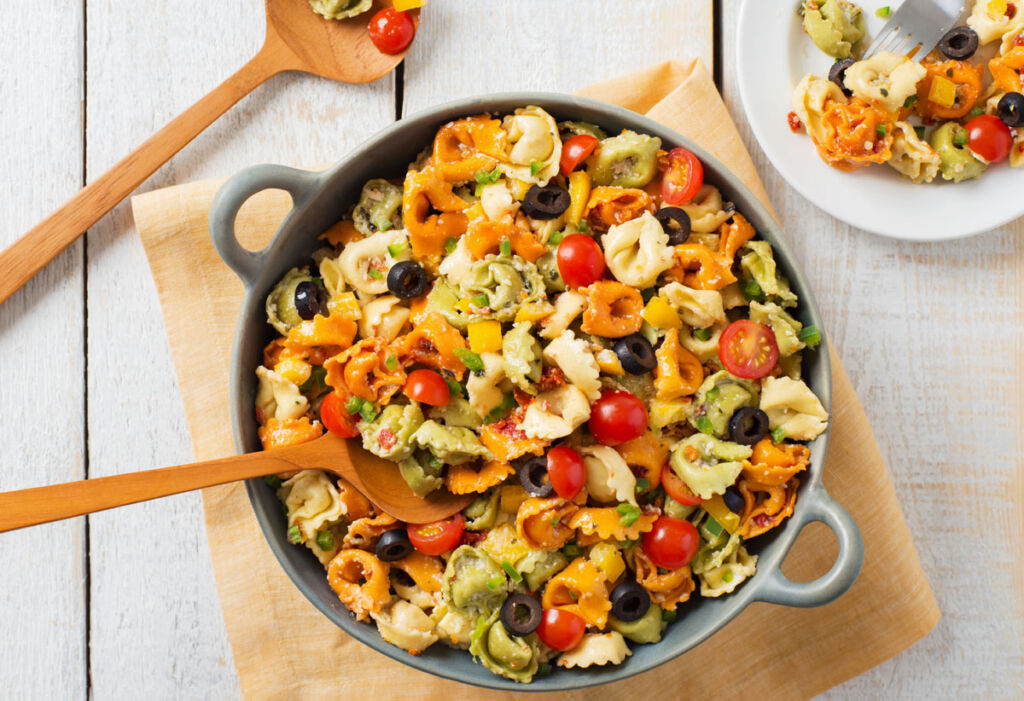 Did you know that gnocchi can also be incorporated into a pasta salad? This Lemon Maple Skillet Gnocchi Salad is an ideal way to do so for a gathering given that it's vegetarian friendly but still hearty enough to satisfy a hungry crowd.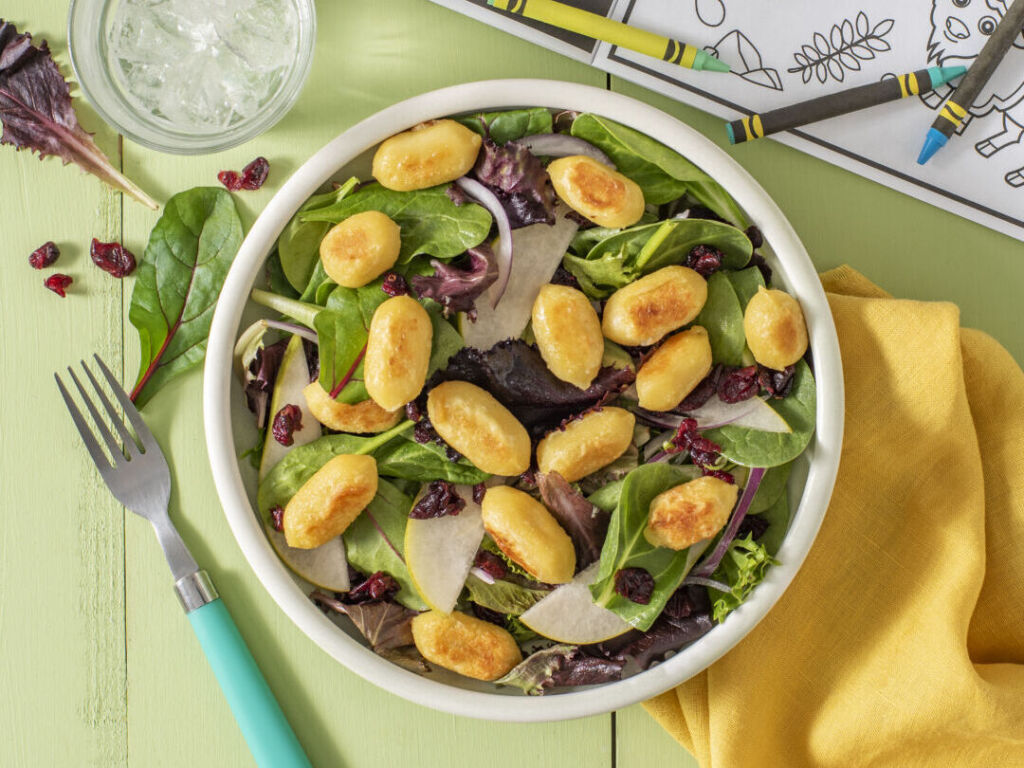 Truth be told, everybody loves Pasta Salads, and since they come in so many variations, it's almost impossible not to!
Quick Tips for Pasta Salads
Keep it cool – Pasta salads are better when served at a cool temperature. So after cooking the pasta, you may want to let it chill in the fridge.
Use dressing – A creamy dressing or vinaigrette can be added on top for extra flavour, along with fresh herbs such as basil or parsley.
Pick a protein: This can be shrimp, chicken, tuna, or bacon, but with a filled pasta you may already have a protein in the mix.
Classic Dishes
Whether it's for comfort, tradition, nostalgia, or just because dad likes them, classic dishes are great options for Father's Day. So if the flavours of onion, garlic, Parmesan and marinara sauce sound good to you, see this Fresh Ricotta & Spinach Ravioli "Puttanesca" – a classic dish with Mediterranean charm.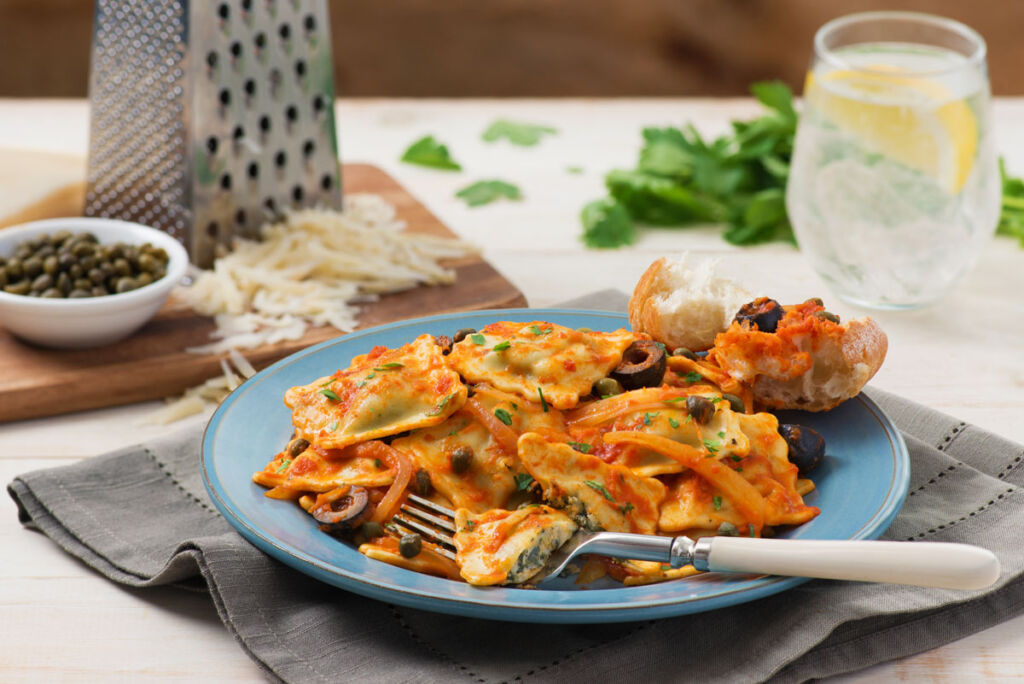 Alternatively, indulge in the creamy flavours of this Cheese Tortellini in Rosé Sauce, This sophisticated pasta dish comes with a base of sautéed onion, mushroom, eggplant and zucchini for an irresistible meal.
This Chicken, Bacon & Cheese Sacchettini in Basil & Cheese Pesto gives you the chance to serve up an elegant dish that's rich in cheesy flavours. Combine that with a side salad and some refreshing drinks and the meal is complete!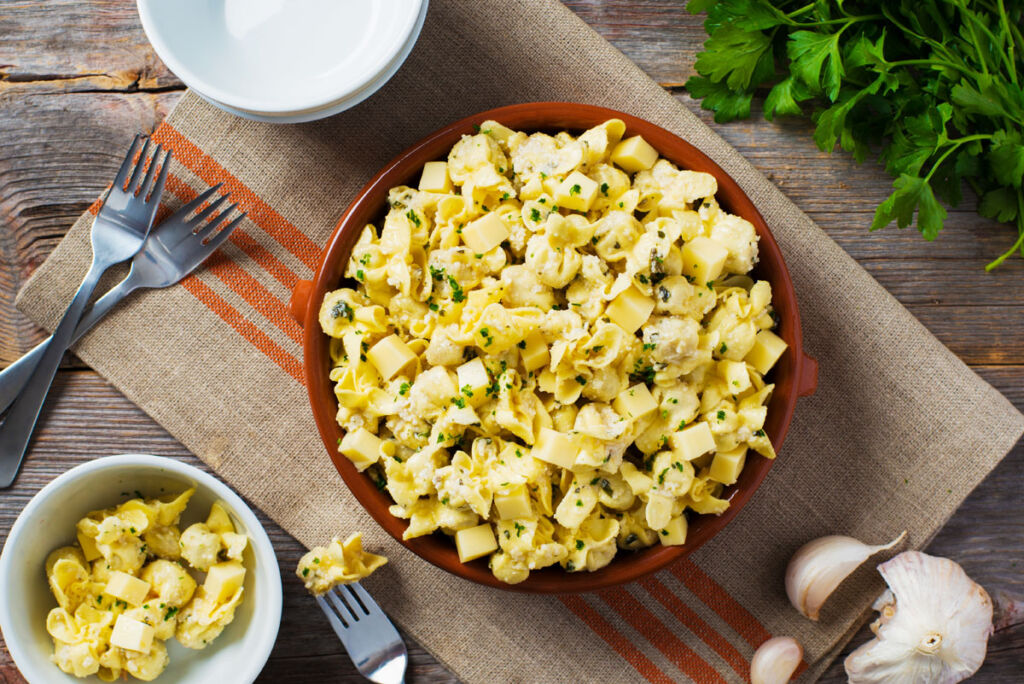 For more meal inspiration with high quality ingredients, come and visit our kitchen.