There is something special about enjoying a hearty Italian meal surrounded by those you love – no one in the family can resist mouthwatering Mediterranean flavours! As long as you use quality ingredients from Olivieri®, you can be sure you'll have clean plates at the end of every meal!
Take your tastebuds on a tour of Italy, using some of our fresh gnocchi and filled pasta recipes.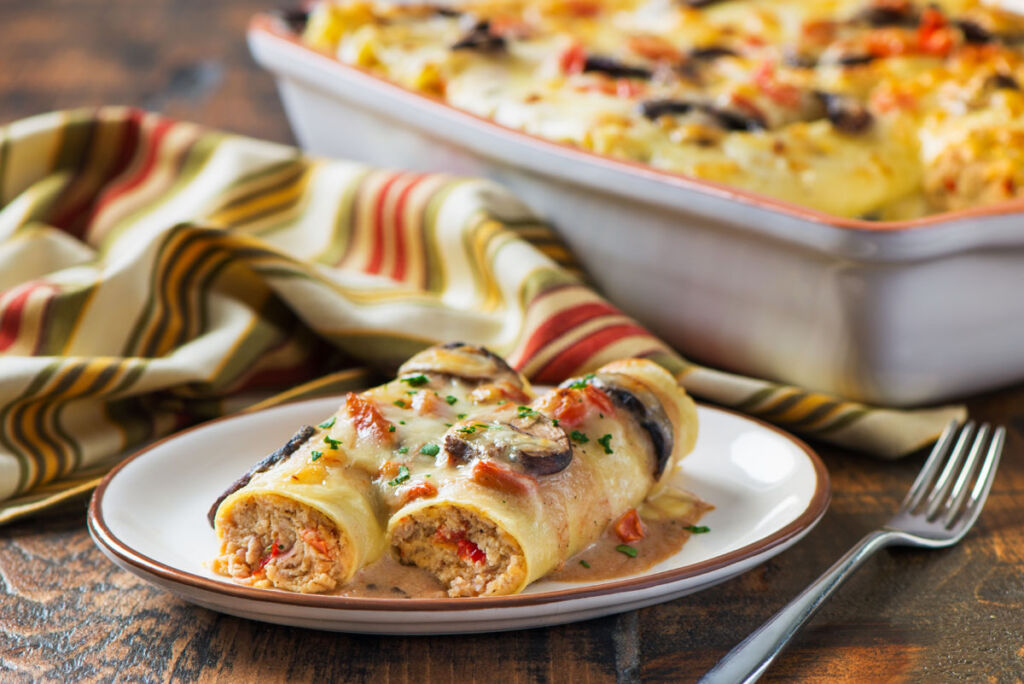 Canneloni from Campania Region
While Cannelloni isn't limited to one region, Cannelloni is usually associated with the Campania region and Sicily. Served for Sunday lunch or as a holiday dish, this filled pasta is a delicious addition to the table.
Poultry: Our Chicken & Prosciutto Cannelloni is generously stuffed with tender chicken, savoury prosciutto, and a touch of creamy ricotta cheese! Enjoy these poultry-packed pasta with our fresh sauces in meals like this Chicken & Prosciutto Cannelloni in Rosé Sauce or this rich Chicken and Prosciutto Cannelloni with Mushroom Alfredo Sauce.
Vegetarian: For a meat-free meal, try Olivieri® Fresh Ricotta & Spinach Cannelloni; loaded with creamy ricotta cheese and spinach leaves, vegetarian Cannelloni is just as filling and flavorful as their meat-filled counterparts.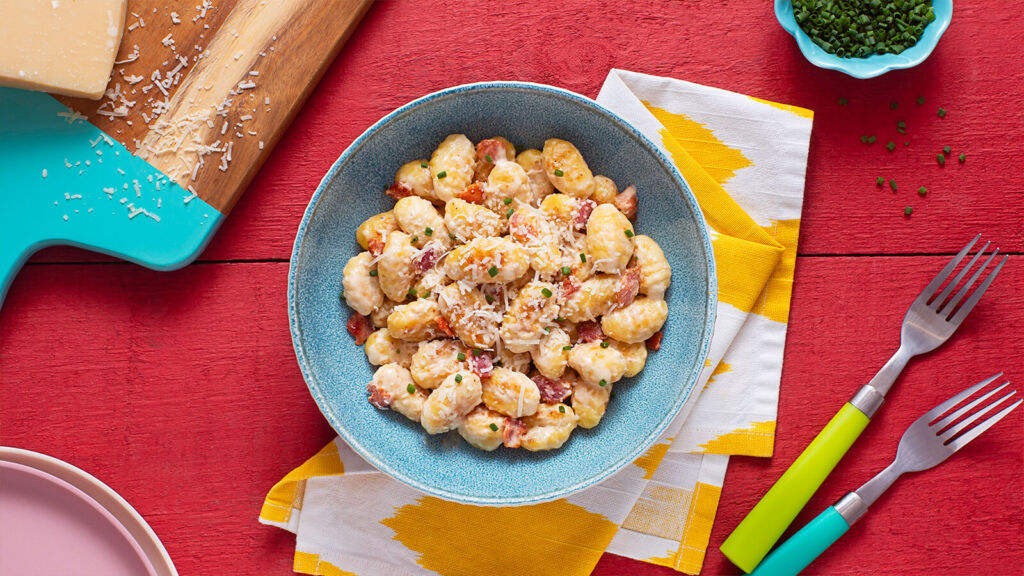 Carbonara from Rome
While traditional carbonara sauce classically contains pork, eggs, pecorino romano cheese, and black pepper only, we have a little secret up our sleeve. For that creamy texture you're craving, use Olivieri® Classic Alfredo Sauce – no tempering required – when making a delicious Skillet Gnocchi Carbonara.
Pesto from Genoa
Genoa is the birthplace of that iconic green pesto sauce – the zesty, creamy sauce packed with herbs, pine nuts, and Parmesan cheese. Known as pesto alla genovese, this sauce is ever-versatile. Keep Olivieri® Basil & Cheese Pesto stocked in your fridge so you can whip up any of these treats: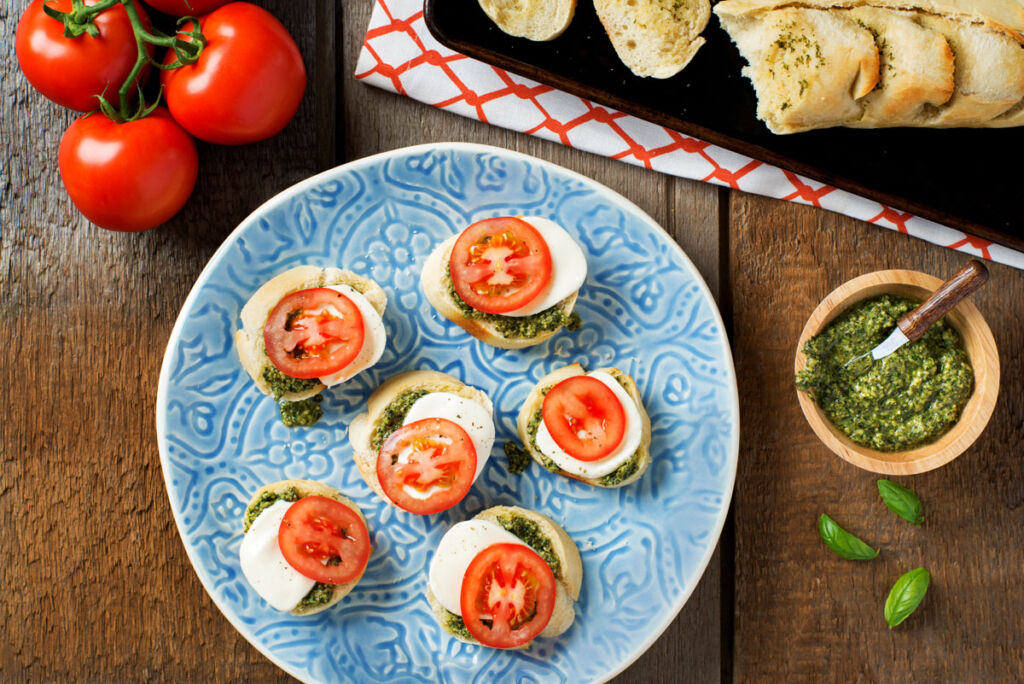 Dip: For a perfect appetizer, serve Creamy Pesto Dip along with Cheese-Filled Skillet Gnocchi.
Spread: Apply a thin layer of pesto on these Fresh Mozzarella & Tomato Crostini
Sauce: A little goes a long way when using pesto as a sauce: you only need three tablespoons for this Chicken Pesto Tortellini with Cherry Tomatoes!
Soup and Lasagna from Emilia-Romagna Region 
In Emilia-Romagna, tortellini soup is known as il re delle minestre – the king of soups – and is often served during the holidays. However, when you can make Mama's Tortellini Soup using Olivieri® 3 Formaggi Tortellini in just 15 minutes, you can enjoy it on busy weeknights – a hearty homemade soup without the hassle! Mix things up by swapping in a different tortellini variety.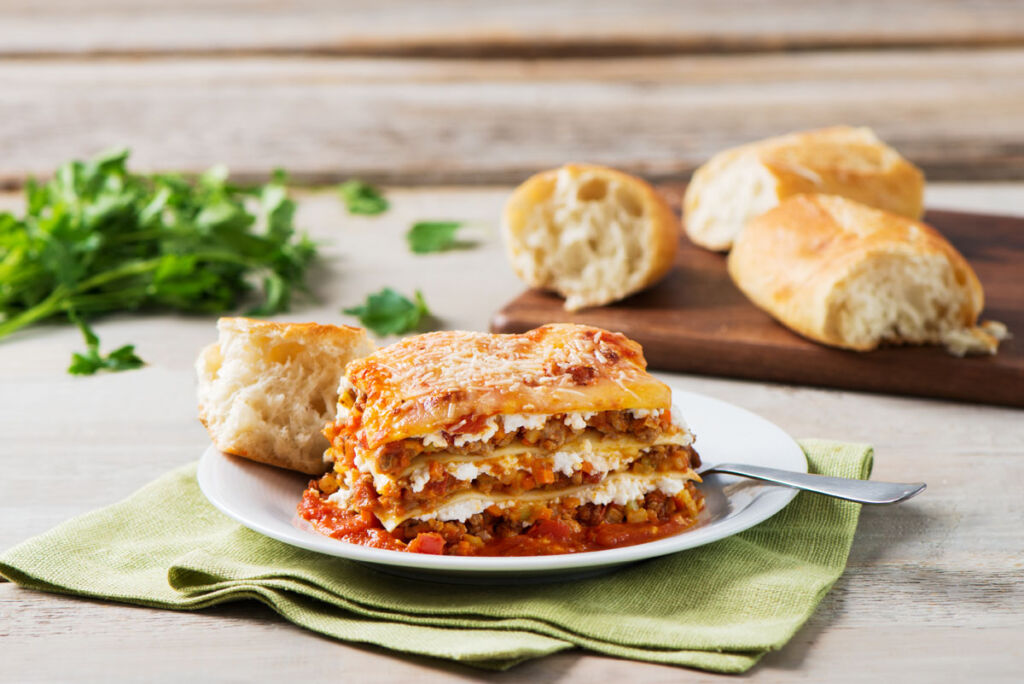 In Bologna and Modena, lasagne al forno typically consists of layers of lasagna, thick ragú, béchamel, and vegetables such as spinach.
Cooking Tip: Skip making the ragú – a thick sauce with onions, carrots, celery, tomatoes, and ground meat – and opt for the filling and flavorful Chunky Tomato & Herb Sauce instead!
Meatlovers: Old Fashioned Lasagna
Vegetarian: Roasted Zucchini Lasagna
Puttanesca and Sacchettini from Naples
Pizza isn't the only thing that hails from Naples. Naples has contributed significantly to the culinary world, from sauces to pasta.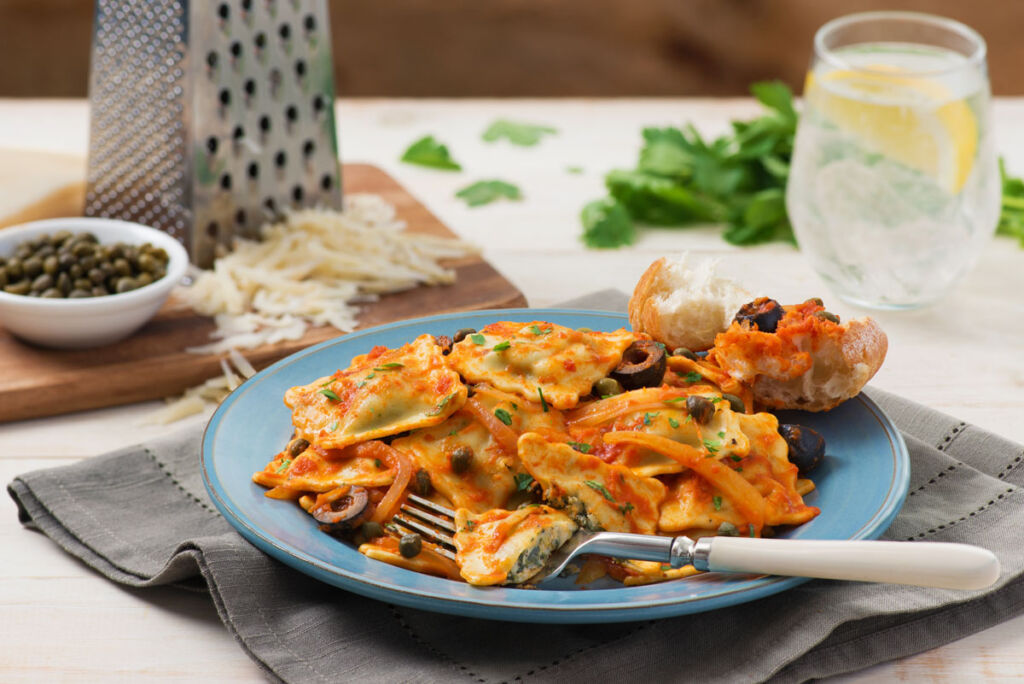 With a name like puttanesca, there are plenty of stories about the origins. No matter how it got its name – the random assortment of ingredients thrown together or the pungent smell of said savoury ingredients – Fresh Ricotta & Spinach Ravioli "Puttanesca" is plenty tasty! 
Sacchettini is also known as beggar's purses because they resemble small sacks. Like other stuffed Italian pasta, these egg pasta purses can be filled with various filling options before the corners are twisted and fastened at the top. Try our savoury Chicken & Bacon Sacchettini in a dish like this Chicken, Bacon & Cheese Sacchettini in Basil & Cheese Pesto plate!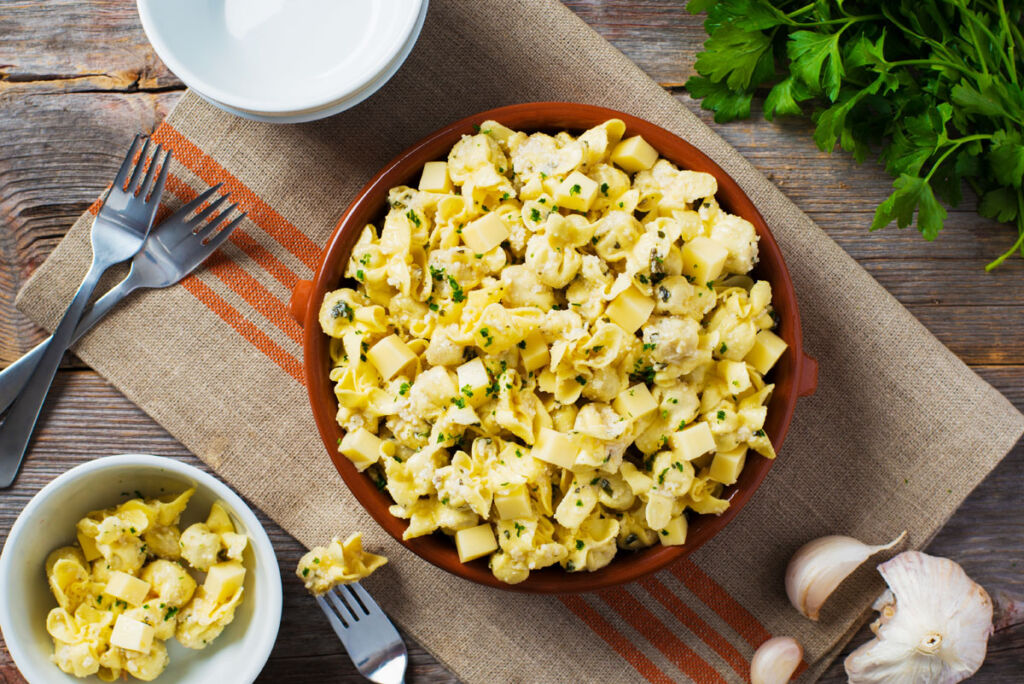 Making these Italian meals is a breeze when you have Olivieri® fresh sauces, pastas, and gnocchi on hand. After all, unlike these origin stories, the fact that these dishes are delicious is not up for debate!