With temperatures starting to drop, the best way to keep warm is with a hearty meal: make sure you're ready for winter with plenty of tasty recipes in your repertoire. Make Nonna proud and keep everyone in the family cozy and happy with these delicious meals.  
We've put together a list of meals that will warm you up on even the coldest days! Whether you want to get creative or serve a classic, these recipes will soon be family favourites. The hardest part will be deciding which to make first! 
So let's jump right in with some cozy winter recipes!
Winter Produce
One of the best cooking practices is trusting Mother Nature to show us what should be featured on the menu. Follow this guide below for the freshest and most flavorful fruits and vegetables during these chilly months.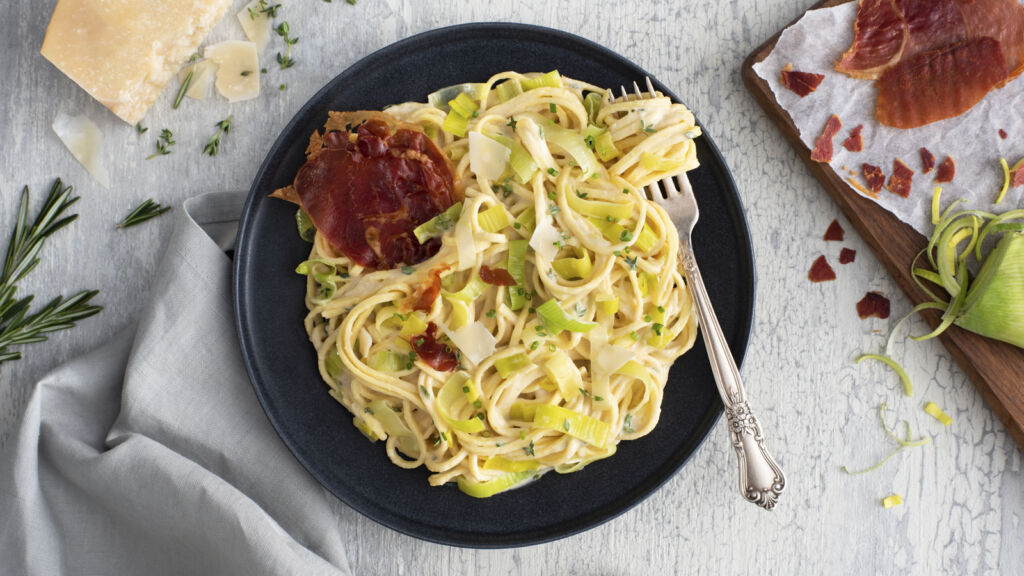 Carrots:  Serve carrots alongside your favourite meat, like in this One Skillet Gnocchi & Sausage Supper. Carrots are also found in a classic soffritto, the aromatic Italian base that serves as the foundation for everything from sauces to lasagnas. Slowly simmering finely chopped carrots, celery, and onions in oil, bringing out complex flavours that will take your meals to the next level!
Leeks: Similar to onions, leeks have a mild and delicate flavour that enriches creamy soups, stocks and pasta meals like this Linguine alla Chitarra with Leeks and Crispy Prosciutto.
Kale: A hearty leafy green is a simple yet satisfying seasonal addition to a meal. For a 15-minute weeknight dinner, treat your family to a creamy Butternut Squash Ravioli with Chicken and Kale.
Lemons: There's nothing like a burst of citrus to cure a case of the winter blues. Try this Lemon Maple Skillet Gnocchi Salad for a light and zesty recipe.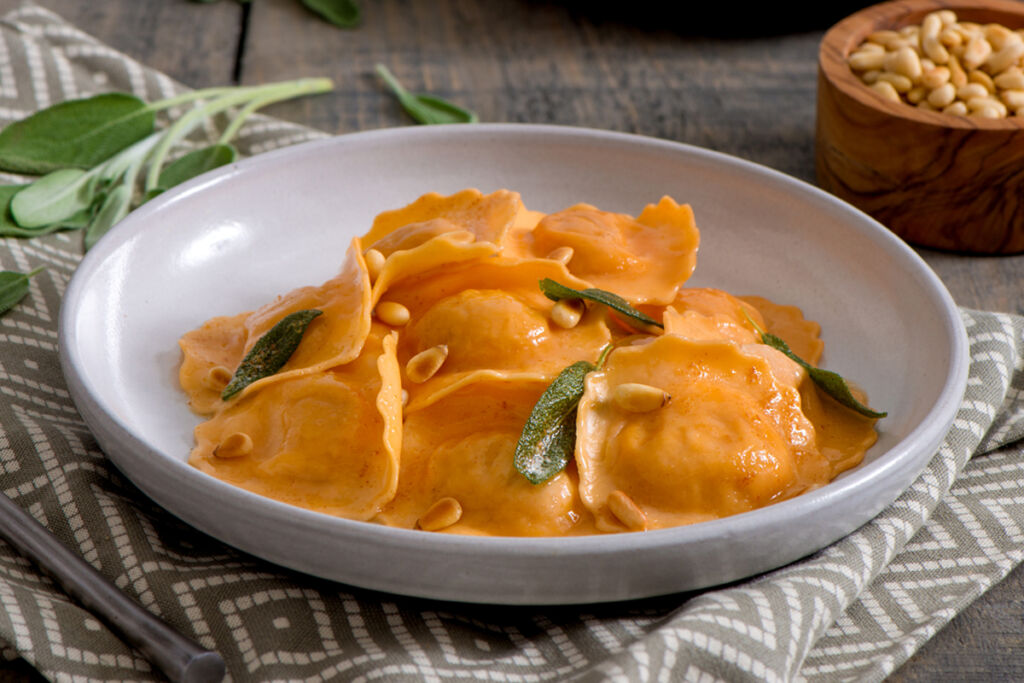 For a more straightforward way to shop for seasonal vegetables, let Olivieri® do the bulk of the work! 
Cauliflower: The dead of winter is the best time to get that satisfying cauliflower crunch. Or, reach for a bag of Cauliflower and French Emmental Cheese Skillet Gnocchi to sneak some extra veggies into family dinner.
Squash: Our Butternut Squash and Creamy Mascarpone Ravioli makes for a gourmet meal in quick and easy recipes like this Butternut Squash Ravioli with Brown Butter and Sage dinner.
Hearty Italian Classics
Enjoying a comforting Italian classic is a delicious way to keep warm! Hearty meals from the old country will warm you and your family up from the inside out. After all, whether it's a weeknight or a holiday dinner, everyone is excited when they see Old Fashioned Lasagna on the menu. Give these classics a personal twist by changing the recipe: get creative with the mirepoix or make your meal vegetarian. This meatless Roasted Zucchini Lasagna is another Classic Italian Pasta Recipe that would make Nonna proud!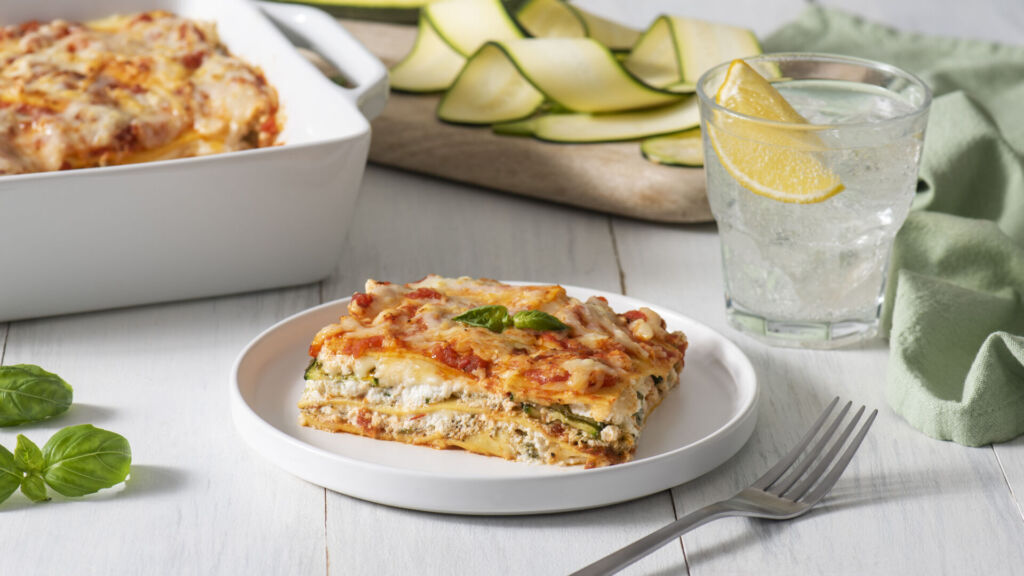 Soups and Stews
Last but not least, we can't forget the quintessential cozy meal: soup! For a satisfying soup that nobody in the family can resist, add Olivieri® fresh pasta or gnocchi. 
In Emilia-Romagna, tortellini soup is referred to as re delle minestre – the "king of soups" – and is on every family's Christmas and New Year's menu. With Olivieri®, there's no reason to wait for special occasions – especially when you can have homemade soup with fresh ingredients in only 20 minutes!   
Mix things up with Olivieri® Fresh Tortellini:
There's a reason 3 Formaggi Tortellini is a mainstay in Italian cuisine: this traditional tortellini soup Mama's Tortellini Soup – loaded with fresh pasta, hearty proteins, and torn spinach – is the perfect meal on a chilly autumn evening!
For a more striking soup, swap in 3 Formaggi Rainbow Tortellini – the kids will love the colours and parents will love the fact that this pasta is enriched with spinach and tomatoes.
If three cheeses aren't enough, spring for more! Warm up with a big bowl of rich broth loaded with our  7 Cheese Rainbow Tortellini on a snowy winter afternoon! 
Cravings for comfort food begin just as soon as temperatures drop, so as long as your fridge is stocked with Olivieri®, you'll be ready!