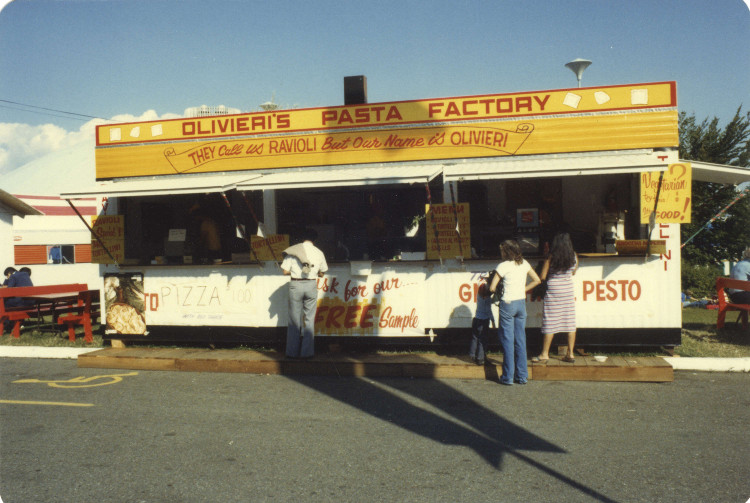 Our Story
Food that celebrates ingredients, the culture of cooking and the enjoyment of life
We have been crafting fresh pasta and sauces for over half a century. Our roots began in 1957 when Italian immigrant Petronio Olivieri opened our first ravioli shop in Vancouver. We never looked back; the production expanded. Today, we are the leading fresh pasta and sauce supplier in Canada*. Our products are highly recognized for their superior quality and loved by millions of Canadians.
We make food that celebrates ingredients, the culture of cooking and the enjoyment of life. Our passion for pasta comes from our belief that food is not just for feeding our body, but it is one of life's many pleasures. It sparks our emotions, builds our traditions and, most importantly, nurtures our relationships with those we love.
We celebrate the culinary contributions of Italian immigrants to our country. We thank the people who work daily at Olivieri, putting all their dedication to excellence and expertise into the service of our valued consumers.
Foodservice, B2B & Private Label
Riviana Canada provides Food Service, B2B and Private Label solutions
For your Food Service, B2B and Private Label needs Riviana will make your menu stand out. For more information, drop us a line on our Contact Us page.
Food Safety
We have the highest level of Food Safety Standards
In our mission to provide the best quality products, Olivieri® food safety accomplishments comply with the most prestigious industry certifications, including:
GFSI- BRC certified with "A" rating since 2010
Plants are Federally Registered Establishments with on-site CFIA Inspection Staff presence
HACCP certified & audited by CFIA & USDA
Certified for meat processing by Agriculture Canada (CFIA) & USDA
Registered with FDA for bio-terrorism legislation