There is something special about a holiday that celebrates food, family, and friends; Thanksgiving is the perfect way to celebrate ingredients, the culture of cooking and the enjoyment of life.
While preparing a feast or an intimate meal, some dishes can't be missed! Why not mix things up during the holidays this year? We took some traditional Thanksgiving dishes and gave them an Olivieri® twist!
Holiday Meal Cooking Tips
There are simple ways to ensure that preparing a holiday feast goes off without a hitch!
Get Help: While holiday feasts can be hectic, find ways to get the whole family involved in the meal preparation. Instead of trying to keep everyone out of the kitchen, there are plenty of ways that kids can help out in the kitchen. You won't be worried about what mischief they're up to, and you'll have a little helper to do some essential yet necessary tasks.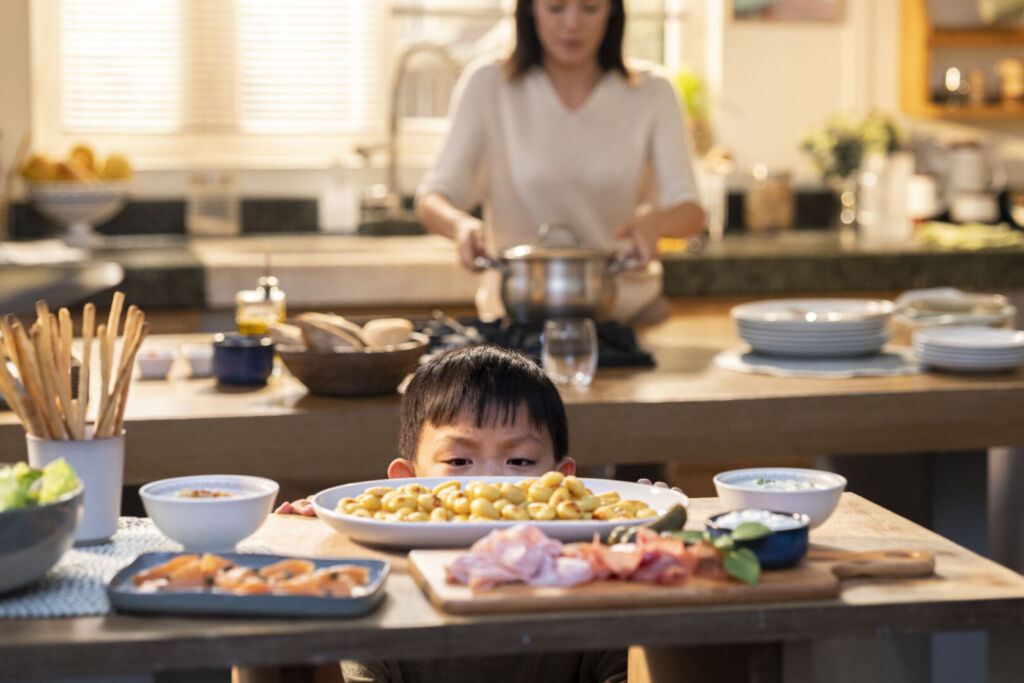 Prep when Possible: With space and patience, preparing holiday meals can be a mess – literally and metaphorically! Strategically choose some sides that can be prepped in advance, like pasta salads and dips.
Quick Cook Times: Oven racks, counter space and burners are hot commodities during holiday meal preparation. When you want to serve up hot dishes, timing is everything. One cooking hack is selecting recipes that will be ready in minutes.
Use fewer Dishes: As a rule, skillet gnocchi recipes only require one pan. There's no need to boil water or drain, which not only simplifies meal prep, but it also simplifies cleanup!
Let's dive into some delicious holiday recipes that would make Nonna proud!
Hearty Holiday Brunch
Avoid the temptation to snack all day by starting the day right with a balanced meal. Unlike most elaborate breakfasts, this Loaded Breakfast Skillet Gnocchi requires just one pan and will keep the family satisfied until dinner is served.
We have plenty of ideas to share with you if you're in need of potato gnocchi recipes.
Satisfying Tossed Salads
A light, leafy green tossed salad is an excellent addition to a Thanksgiving spread. Instead of croutons, top salads like this Lemon Maple Skillet Gnocchi Salad or this Skillet Gnocchi Salad With Walnuts with crispy gnocchi!
Zesty Pasta Salads
Pasta salads are always in season! They add bright, acidic notes to an otherwise filling spread. While they may not steal the show on Thanksgiving, no one can resist a heaping spoonful or two.
What's more, pasta salads are an ideal party side as they can be made the night before and stored in the fridge until just before serving. Find more tips to prepare perfect Pasta salads and get some inspiration from these recipes: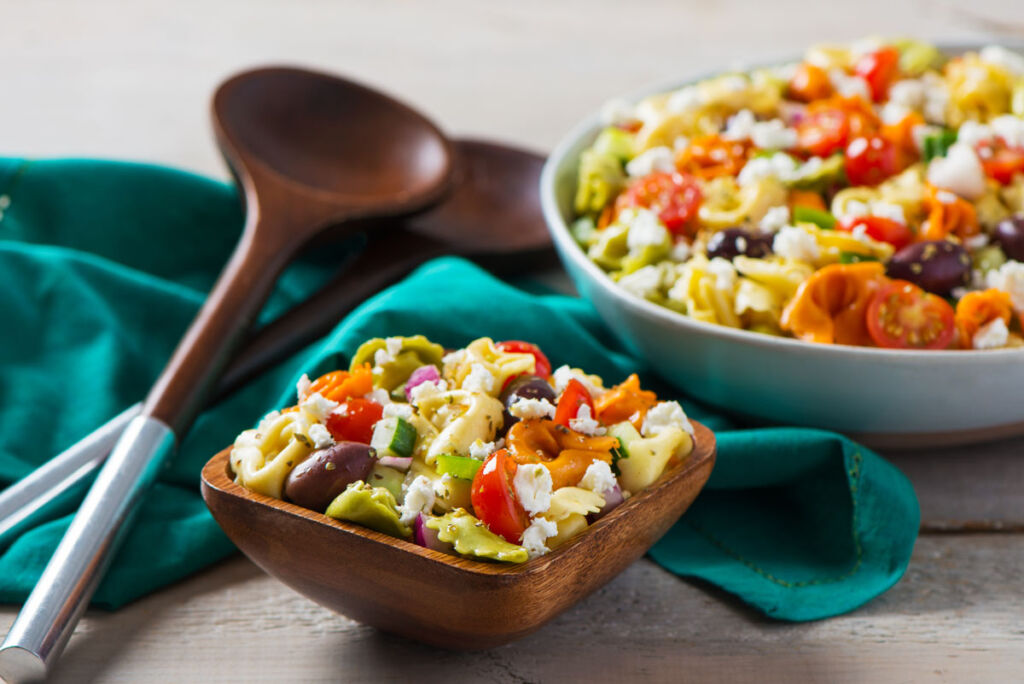 Perfect Holiday Potatoes
Potatoes are a must on a holiday menu– but there's no hard and fast rule on how to prepare them. For all the flavour with none of the hassle, skip mashing and reach for a skillet instead. After all, Fresh Classic Potato Skillet Gnocchi is a delicious twist on potatoes that will please the whole family.
Herb Stuffing
To add a little crunch to your favourite herb-packed side, freshly made skillet gnocchi can be folded into traditional stuffing. Looking for a vegetarian side that doesn't call for broth? Skip the bread cubes altogether. Sauté diced onions and celery, mix in an array of fresh herbs – sage, sage, thyme, and rosemary – and stir in the last couple of minutes Olivieri® Cauliflower and French Emmental Cheese Skillet Gnocchi. Voila! An even simpler version of this seasonal side.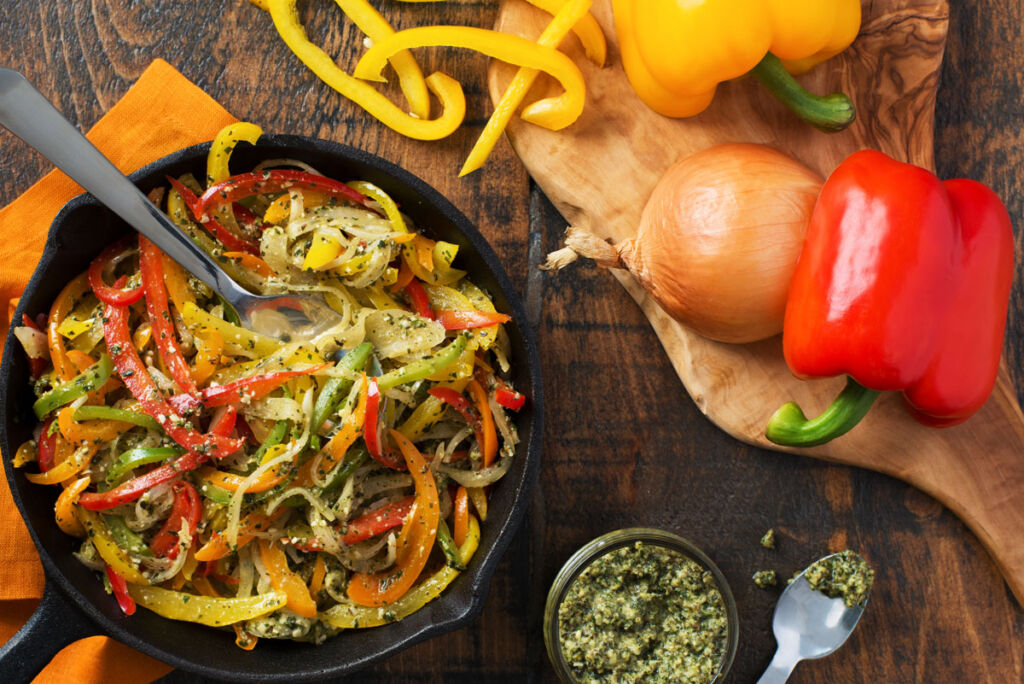 Vegetable Side Dishes
Dress up any vegetable side by stirring in an Olivieri® Fresh Sauce. This flavourful Pepper and Onion Pesto Medley will have everyone asking for seconds!
Creamy Pasta Dishes
Serve an elevated version of classic macaroni and cheese; this ​​Alfredo Gnocchi with Crumbled Blue Cheese will keep the little ones happy and impress all the adults!
Fill your house with fall aromas: you may have trouble keeping your family out of the kitchen once they start smelling this fragrant Butternut Squash Ravioli with Chicken and Kale. If you want some vegetarian options on the table, opt for our Butternut Squash Ravioli with Brown Butter and Sage – it's just sweet enough for the kids to think it could be dessert!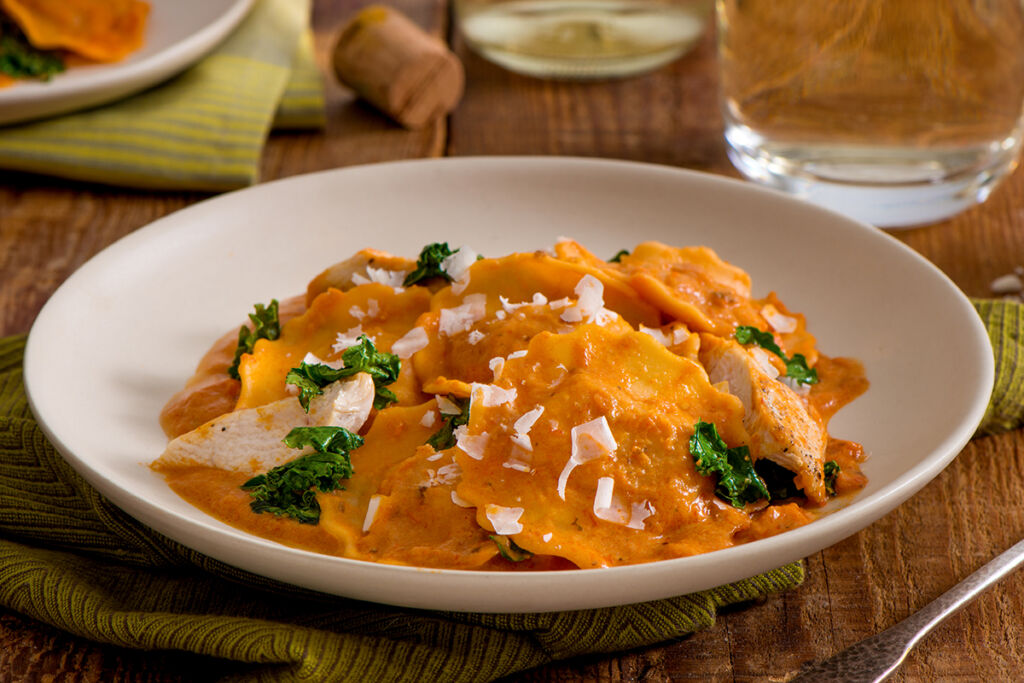 Pumpkin Pie Alternatives
Finish the meal with an Olivieri® dessert! You may already be familiar with these Churro-Style Gnocchi Bites, but maybe you don't know how creative you can get with them! It's a breeze to make bite-sized pumpkin treats and serve with whipped cream or cool whip.
To get that rich pumpkin spice flavour, stir together a quick blend of ground spices: nutmeg, ginger, cloves, and cinnamon. A typical ratio of 1:1:2:4 is a safe bet, but feel free to adjust the blend to your liking.
Let Olivieri® help you out while you prepare Thanksgiving dinner so you can focus on what's most important: spending time surrounded by those you love. Find more inspiration for your holiday spread by checking out more of our recipes and connecting with us @Olivieri on social media.