One of the most beloved pasta shapes and part of an authentic Italian comfort food meal, tortellini has something special. Stuffed with a variety of meat or vegetarian fillings, this plump, bite-sized pasta is perfect for a dinner that the entire family can enjoy. Did you know that there is even a whole National Tortellini Day dedicated to this pasta in February every year?
We're going to show you exactly how to cook Olivieri® Fresh Tortellini Pasta for a fantastic weeknight meal, and we'll throw in a few hacks too! So, let's get cooking.
What Is Tortellini?
The first step to preparing a meal is understanding what you're cooking. Tortellini refers to dough that is wrapped around a filling in a ring-like shape. The meaning of its name comes from a diminutive of the Italian word torta, meaning a round cake or pie.
Tortellini Fillings
One essential element of tortellini is that it always has a delicious and savoury filling. Traditionally, it was meat-based like Olivieri® Beef Tortellini; however, nowadays, you can find meat-free options enriched with spinach and tomatoes, including 3 Cheese Rainbow to even 7 Cheese Rainbow Tortellini!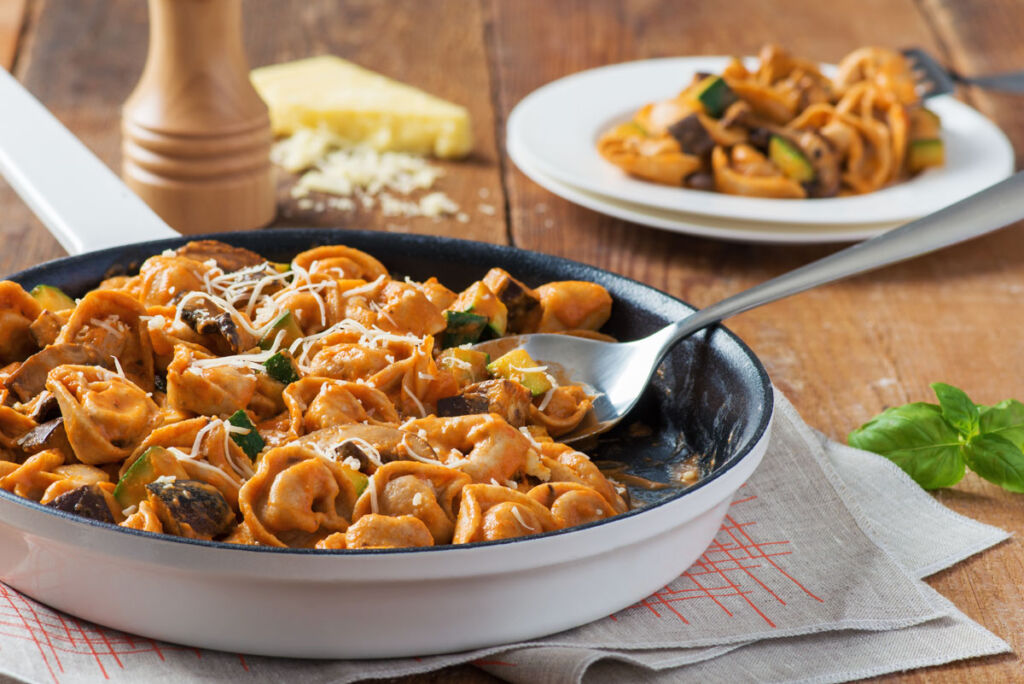 Tortellini vs. Tortelloni
While they may be stuffed pasta that originates from the Italian word torta, tortellini is not to be confused with tortelloni. Tortelloni is similar in shape but larger with even more filling options, from Italian Sausage to Prosciutto with Aged Parmesan Reggiano.
When it comes to serving, tortellini can be eaten in broth or sauce like 3 Cheese Tortellini with Spinach. On the other hand, tortelloni holds more filling and can be served alone or in a light sauce.
If you're hungry for more and curious to try other fresh stuffed pasta, you might want to explore Ravioli, Girasoli or small bag-like Sacchettini. Or how about these mouth-watering gnocchi recipes? Find everything you're looking for with incredible fillings from Olivieri®.
How To Cook Tortellini
To cook fresh Olivieri® Tortellini to the perfect texture, you need four things: a pot, stove, water and salt.
Fill a small pot with water, bring it to a boil and sprinkle in a dash of salt.
Add the Tortellini and cook at a gentle boil for about 6 minutes. Tip: To keep the pasta from sticking, stir during the first minute or two.
Drain and enjoy.
Cooking Hack: For some dishes, you can cook the tortellini directly in the broth you'll use for the recipe, like in this recipe for Mama's Tortellini Soup.
Advantages to Using Fresh Tortellini
There are a few advantages to using fresh pasta over dried varieties, and one of the best is that it offers indulgent taste in less time. The pasta does not have to be rehydrated; it cuts down cooking time.
Fresh pasta also tends to have a light and springy texture that doesn't come with dried options.
One thing to keep in mind when using fresh pasta from Olivieri® is that it should always be held in the refrigerator and used within three days of opening! However, we've got a feeling it might not last that long with these recipe ideas coming up.
Recipe Inspiration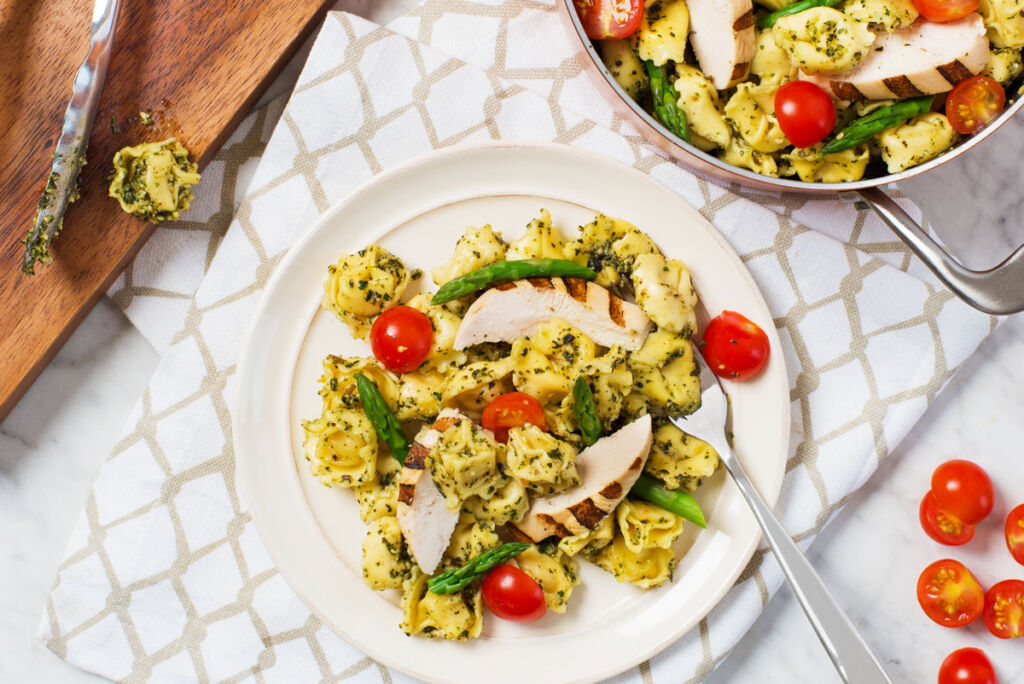 Once your tortellini is cooked, savour by itself, toss with a fresh sauce, or use it in a delicious recipe. If you prefer chicken, shrimp or vegetables, tortellini are perfect for an elevated yet simple meal that the entire family will enjoy.
Chicken Recipes
Shrimp Recipes
Vegetarian Tortellini Recipes
Recipe Hack: Give your spring and summer pasta salads a new twist by subbing in classic pasta with filled tortellini. Try it in this Confetti Pasta Salad or a Greek-inspired Tortellini Salad.
Prepare something your family will be looking forward to all week with the help of Olivieri® Fresh Pasta, Sauce and Gnocchi. Simple with an elegant touch, make any night a special occasion with food that everyone will enjoy.